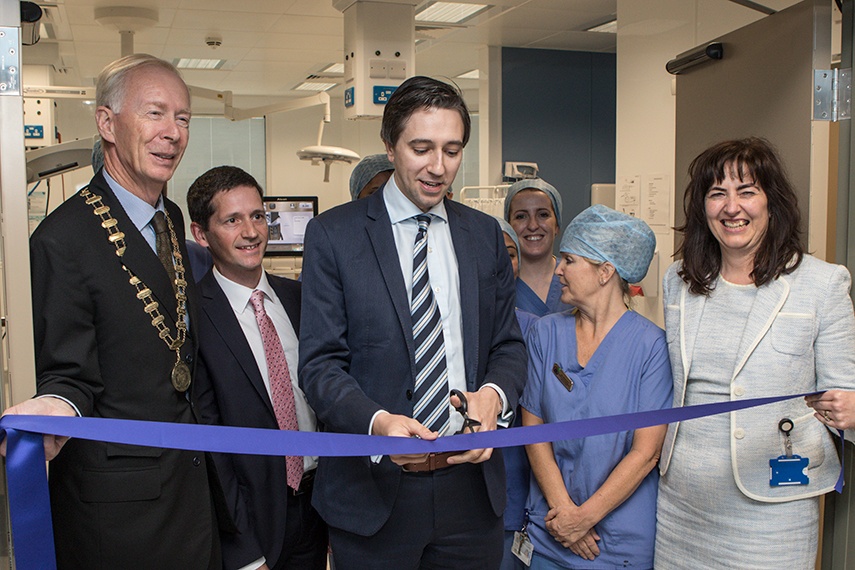 RVEEH are delighted to announce the completion of a purpose built Cataract Unit. Capital funding for the unit was provided by the RVEEH Teaching and Development Fund.  The unit is a state of the art facility which was developed to increase theatre capacity within the hospital and to provide a cost effective solution to increasing waiting lists for cataract procedures. The development of a cataract unit was one of the main proposals detailed in the hospitals Ophthalmology Strategy 2015-2020 published in 2015.
The opening of the unit has been welcomed by stakeholders and the hospital is actively engaged in obtaining operational funding in 2017 and 2018.
The unit will officially be opened by the Minister for Health, Mr. Simon Harris T.D. on July 3rd.